Testimonials
What people say about us:

Californian Chinese Language School in Los Angeles CA
uses our tools for Chinese vocabulary teaching. Thanks a lot for choosing us!.

Mumsgather
and
Chayna
are happy with our job, and they have helped us to promote our site in facebook.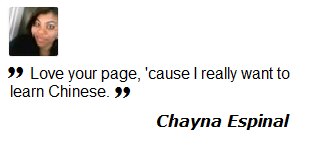 A. Cocks is the owner of a small
impex company
which does business in China. He uses our tools to learn Chinese and he has kindly agreed to record a video to recommend our website.

Summerella
and
Cigarsmoker
use our games to prepare their HSK tests.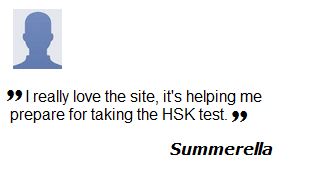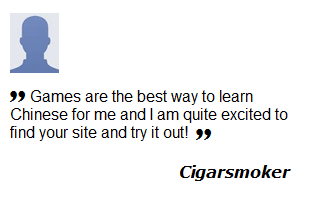 Emily, one of the most active players, a
third generation of Chinese American
, uses our games to learn the language of her ancestors.

Kevin
from
Capital Mandarin School
give us his professional opinion about our games.