Types of Chinese language
In a very large country, like China, there are approximately 250 various languages dialects that belong to the Sino-Tibetan family. The major types of Chinese are included in the following list.
The most important four are:

Mandarin (Pŭtōnghuà)
. It is the official language of China, used by government and for education. Also is official in Taiwan, and one of the four official languages in Singapore.

Cantonese (Yuè)
. People in Guangdong and Guangxi provinces and Hainan Island in China use it. It is also spoken in Macau, Singapore, Hong Kong, Malaysia and other countries.

Wu (Wú)
. It is spoken in the provinces of Jiangsu and Zhejiang. It is also used in Hong Kong and Shanghai. Major dialects of Wu include
Shanghainese
and
Suzhou
.

Min (Mĭn)
. There are 4 different types of Min, the northern, the southern, the eastern and central. It is mainly used in Fujian province.
Other varieties are:

Jinyu (Jìnyŭ)
. It is spoken mainly in Shanxi and Henan provinces.

Hakka
. It is spoken in south eastern China, some areas of Taiwan and Hong Kong. There are some Hakka speakers communities in USA, French Guiana, Mauritius and the UK.

Hunanese (Xiāng)
. Mainly used in Hunan province, and also in Sichuan, Guangxi and Guangdong provinces.

Gan (Gàn)
. It is spoken by people in Jiangxi province and in parts of Hubei, Anhui, Hunan and Fujian provinces.

Dungan (хуэйзў йүян)
. The muslim Hui people in China, Kyrgyzstan as well as Kazakhstan speak it. It is written with the Cyrillic alphabet.

Pu-Xian (Pŭ-Xián)
. Used by people in east central Fujian province, Malaysia and Singapore.

Huizhou (Huīzhōu)
. It is spoken in southern Anhui and northern Zhejiang provinces.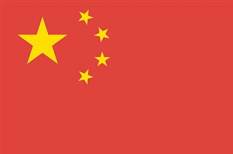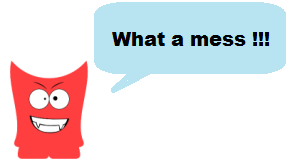 Mandarin, the official language
To put some order to these languages/dialects in the same country, in 1955 the People's Republic of China established
Mandarin (Putonghua) as the common language
in the Chinese territory.
It is also called as
Modern Standard Chinese
, and this is the language we are going to learn on this website.