Payment (Paypal or credit/debit card)

This website uses
PayPal
for payments. PayPal will have access to your personal and payment information, but we do not ever have any access to your credit card, or payment, details.

You don't need a Paypal account, you can pay with
credit card
. Once you are redirected to PayPal site you can choose
'Don't have a PayPal account?'
to pay with credit card.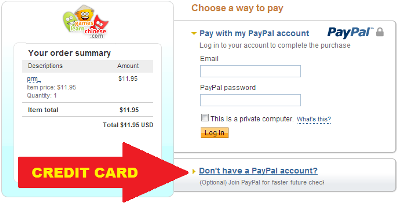 You will pay only
$59.95
$23.95
(USD) by clicking on 'Pay Now'.