HSK tests
The
Hanyu Shuiping Kaoshi
, as well known as
HSK
, is the official Chinese Proficiency Test for Chinese language learners.
The test is administered by a non-government organization affiliated with the Ministry of Education of China. This organization is called
Hanban
(The Office of Chinese Language Council International), and provides teaching resources and services worldwide. Hanban organization develops the Chinese language expansion through its
Confucius Institutes
.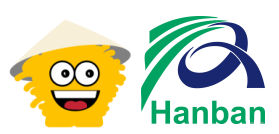 There are
six levels
(from HSK1 to HSK6) that cover spoken and written skills. The lower level is HSK1 and the higher one is HSK6.
For kids under 15 years old, HSK1 and HSK2 are divided into three
YCT
levels (Youth Chinese Test). HSK1 is the same than YCT1 + YCT2, and HSK2 is equal to YCT3.
There is another kind of test oriented to businesspeople, the
BCT
(Business Chinese Test).
In the following table the equivalences between British Council and Confucius Institute levels are shown.
Level
Description
British Council
Confucius Institute
Basic User
Beginner
A1
HSK1
Elementary
A2
HSK2
Independent User
Intermediate
B1
HSK3
Upper intermediate
B2
HSK4
Proficient User
Advanced
C1
HSK5
Mastery
C2
HSK6